Contact Us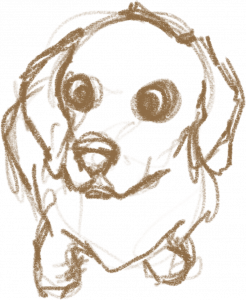 To see our dogs as soon as they become available, and for our latest news, please join our Facebook group:
For those of you who have reserved, or already adopted or fostered one of our dogs, please join our other Facebook group:
TRDR Adopters and Fosters page
If you would like to get in touch by email, please use:
enquiries@theresponsibledogrescue.co.uk
Our postal address is:
The Responsible Dog Rescue, 2 The Riffel, Woolton Park, Liverpool, L25 6DR
Our legal status is:
The Responsible Dog Rescue Community Interest Company
Registered number 13090550
Charity status pending (application submitted March 2020)
Volunteer Opportunities
Everybody at The Responsible Dog Rescue is a volunteer, and we often need more people to join the team, as the rescue continues to grow.  If you would like to be considered, please complete our Volunteer Application form.  We will review this and contact you if a suitable opportunity arises.  Opportunities arise across many different areas of the rescue, such as:
Calls and Comments Team – liaising with our applicants, by message, email and phone, to guide them through the process of fostering/adopting one of our dogs, and to act as their point of contact thereafter
Systems Team – managing all of the details behind the scenes (updating dog and applicant records, processing reservation payments).  Requires a keen eye for detail.
Behaviour Team – helping all of our adopters/fosters as required.  For this team, we need people who are very experienced with rescue dogs and probably have a qualification in this area
Albums Team – writing the Facebook posts to promote the individual dogs to our Facebook page members
Homecheckers, Website experts (WordPress), Fundraisers……….as we expand the Rescue, we expand our range of activities, so if you have a skill which you feel would be of benefit to us, please complete the Volunteer Application Form and give brief details.
Please complete this application form if you would like to be considered for Volunteering with The Responsible Dog Rescue.